We have been helped
Read the children's letters to LifePort!
The children attending the Snow View English Boarding School have painted and written about their life and education - the education that you as a customer of Sancho has helped financing. See their letters, paintings and grades from school.
2017
See new photos from our school in Taksar just below!
2015

See images and letters from some of the children, along with their grades from July 2015 in PDF format. You may also view this year's letter of appreciation from the Snow View English Boarding School.
Kalpana B.K., Samiksha Baniya, Sakisha Sherstha, Nishan Adhikari, Bibisha Tripathi, Shavya K.C., Kushum Timilsina, Arpana Dahal
2014
See images and letters from some of the children, along with their grades from 2014 in PDF format.
Samiksha Baniya letter, image, grades, Sonu Adhikari letter, grades, Binisha Poudel letter, image, grades, Ajita Poudel letter, image, grades, Shavya K.C. letter, image, grades, Nishan Adhikari letter, and Shristi Thapa grades.
2013
Each document contains the letter and/or image made by respective child, along with the grades of 2013.
Bishnu, Himal, Niranjan, Samikshya, Adhiraki, Samundra, Sushmila, Shirsti, Kushum, Shavya, Sakisha, Bikash, Ajita, Srijana, Sushil, Arpana, Sonu and Diksha with a letter of appreciation to LifePort.
New photos from Taksar
Taksar is one of the villages and schools in Nepal supported by LifePort. We work together with OPEN, through which Mr Gyan Karki helps LifePort distribute money to those in need. This years financial support (2017) is now distributed at the beginning of 2018.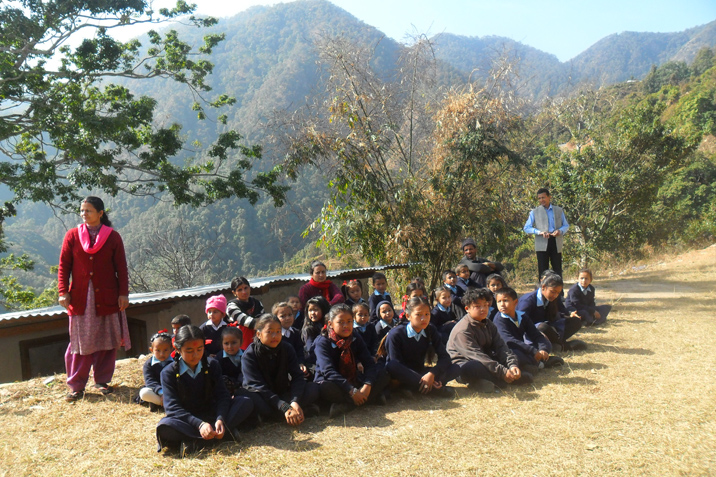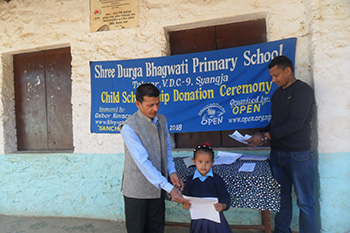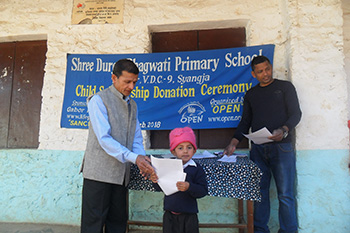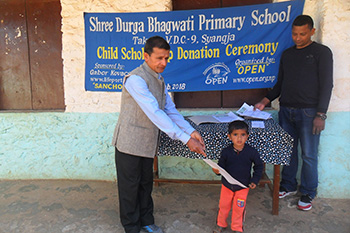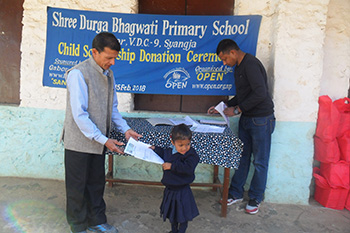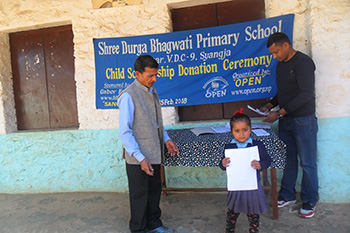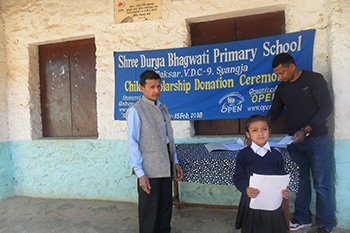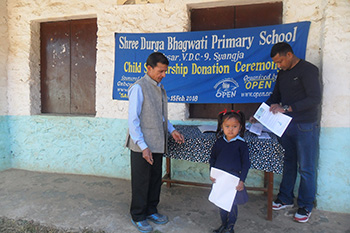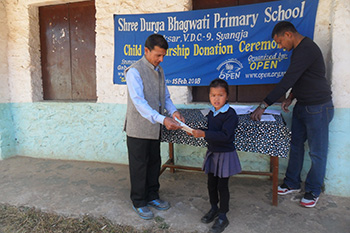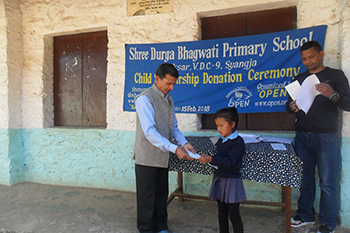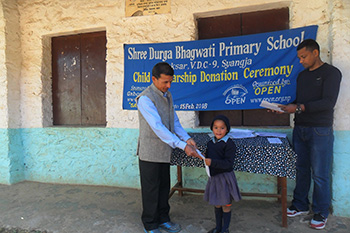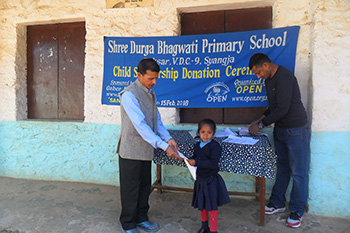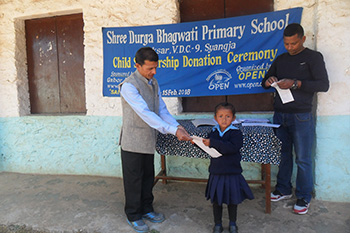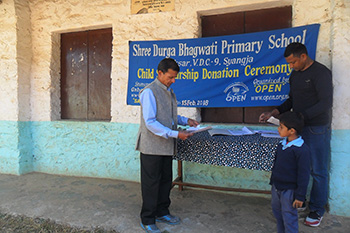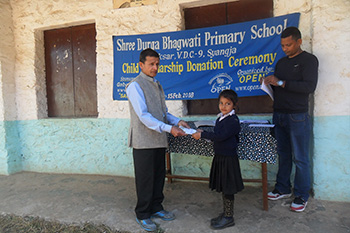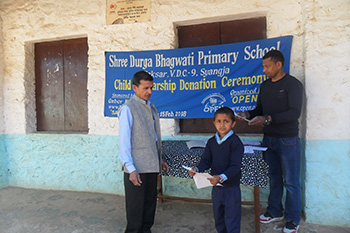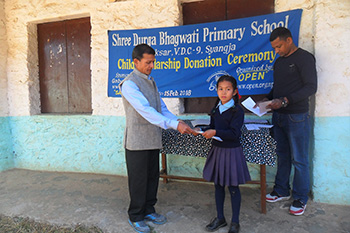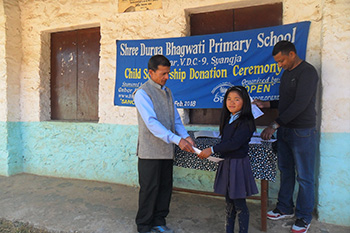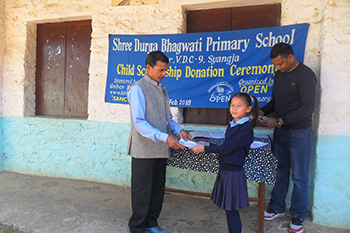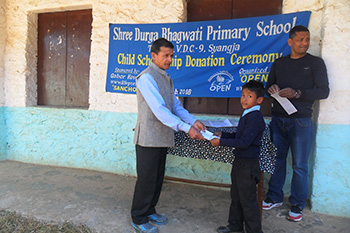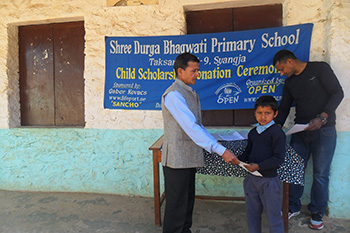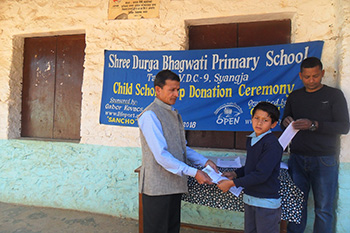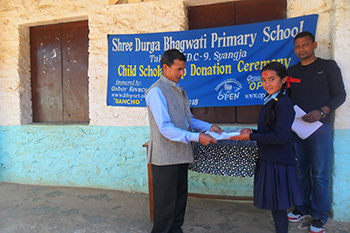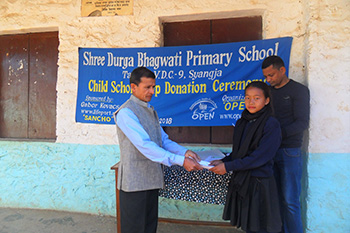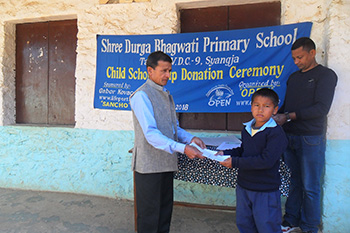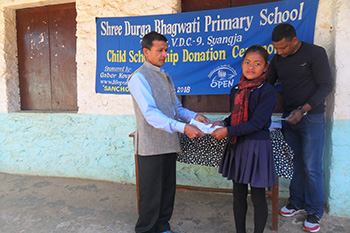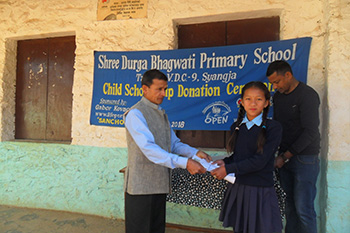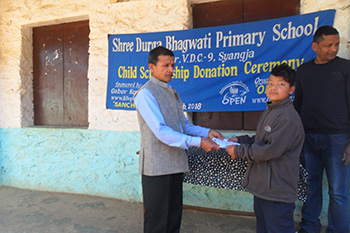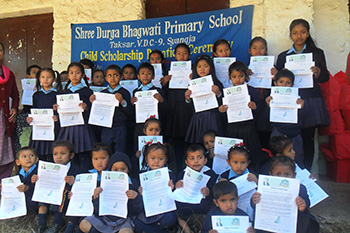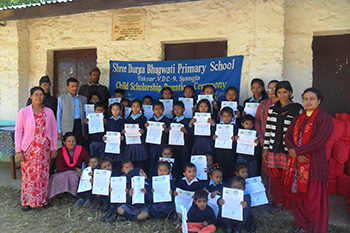 LifePort invests in SMILES
For each product you buy from LifePort, 5 SEK go directly to charity in Nepal through the project SMILES. In the following annual report for the project, you can see how the money is spent and read more about the project. We are proud and happy to contribute to a brighter future for the children in Nepal. Annual report for the SMILES project 2013 (pdf)

See below our photos from Kalimati where LifePort has made, or is making a contribution.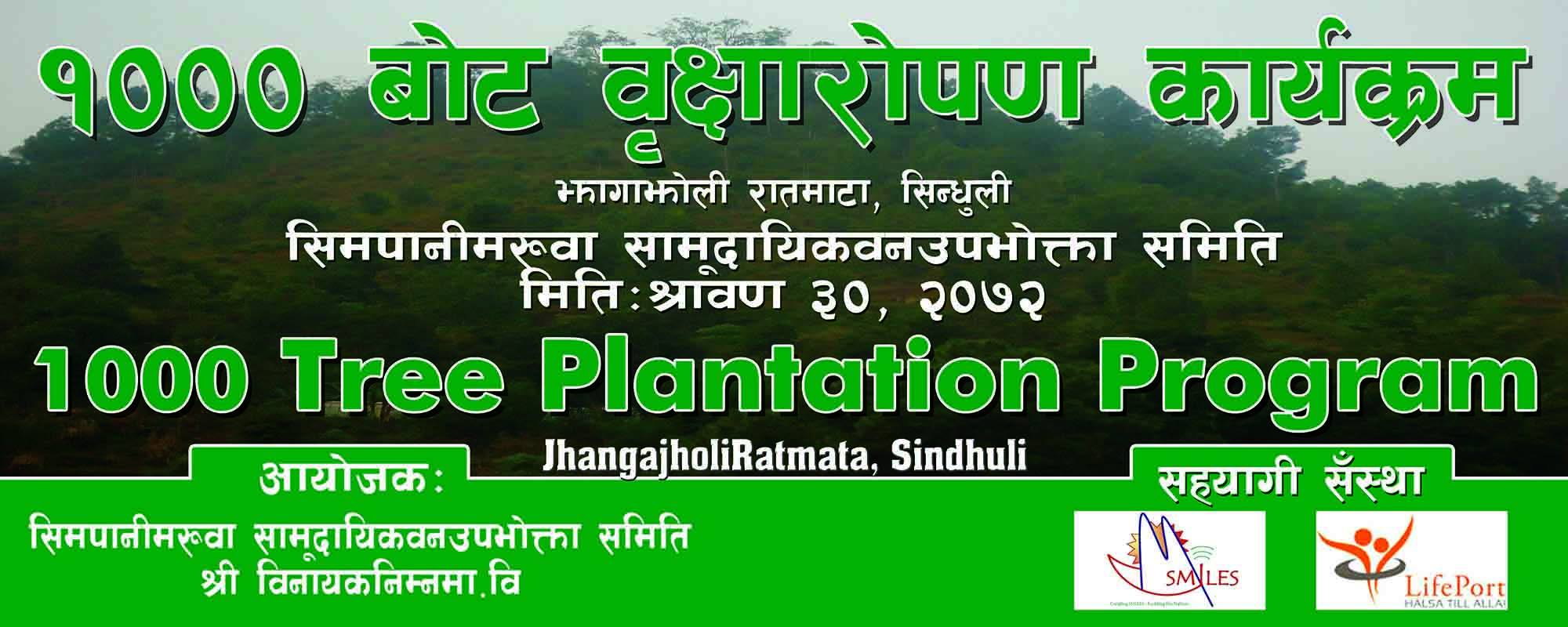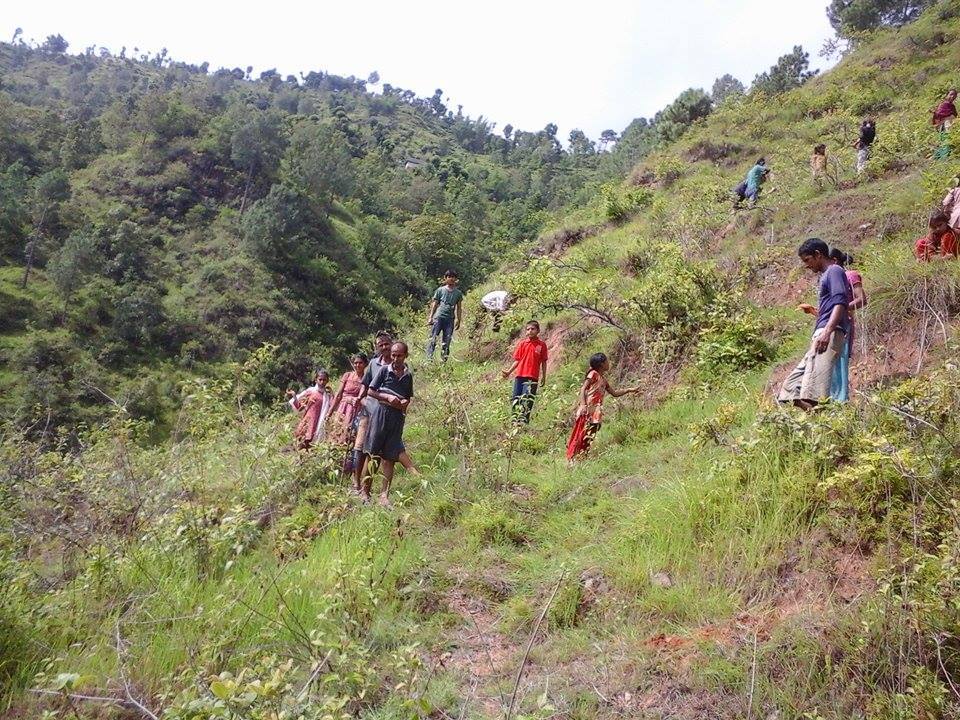 Starting on August 16, 2015, villagers in Kalimati planted 1000 trees that LifePort payed for. The trees will grow up to protect the landscape from erosion in the future. This project was planned long before the 2015 earthquake, and remained a priority to finish among the villagers in spite of the devastation of the earthquake.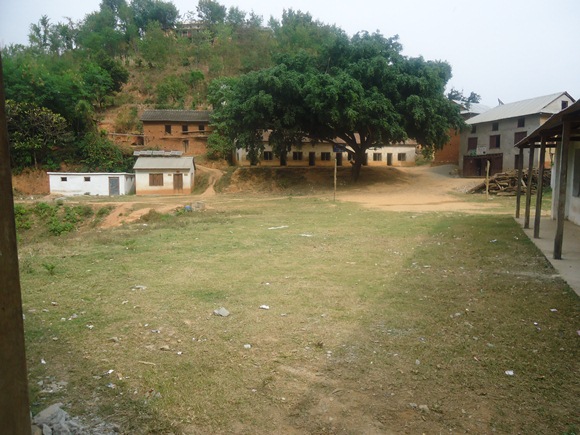 Beneath this great tree, we will build benches, tables, chairs and a ping-pong table for the children, teachers and other villagers.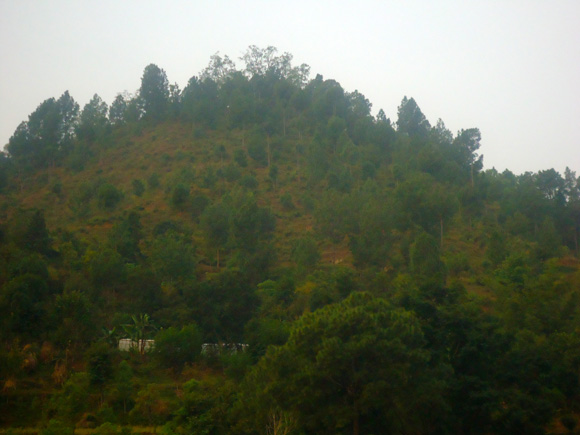 On this hill, 1000 trees will be replanted by the villagers, sponsored by LifePort. The re-planting program aims to reduce the risk of erosion where historically the cutting of trees for households has been too intense.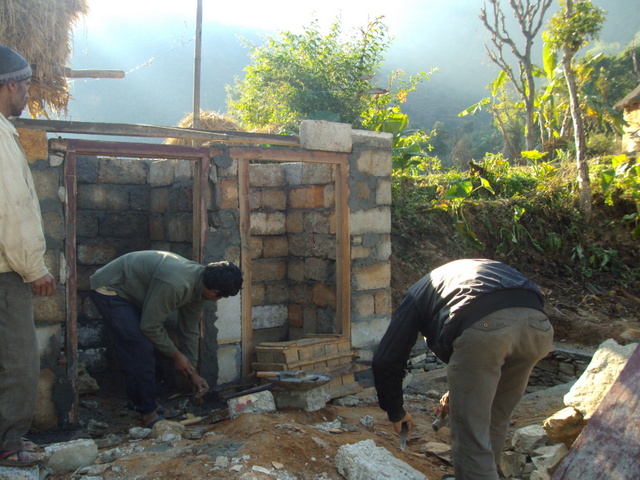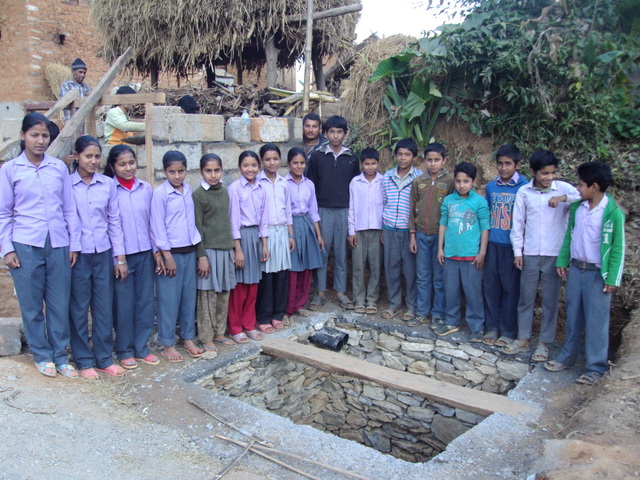 Image 1: One of Lifeport's toilets for school in Kalamati under construction.
Image 2: Students in front of a Lifeport toilet.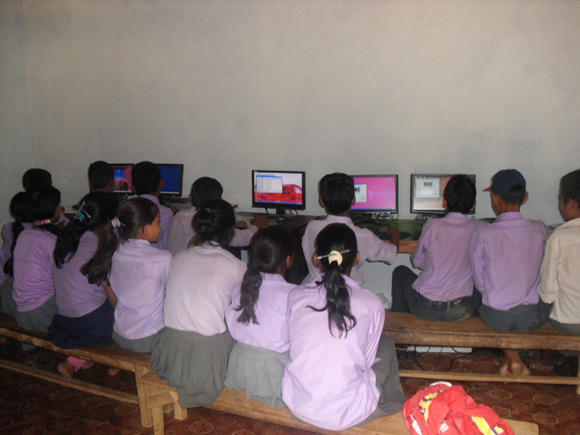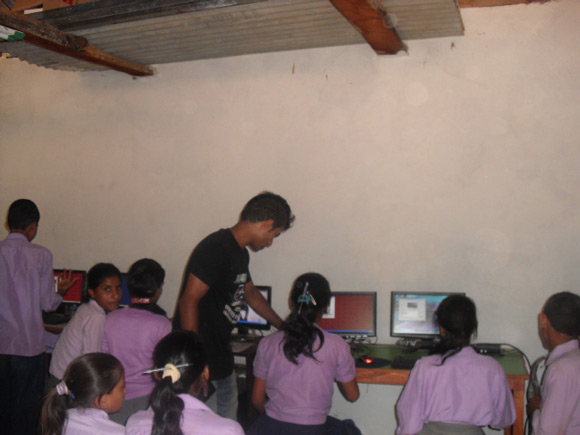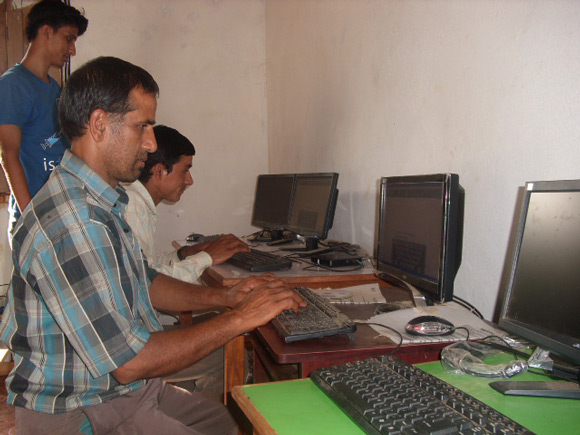 Children are attending computer science in Kalimati. Building and computers are sponsored by founds from Sancho foundation that we donated in March 2011.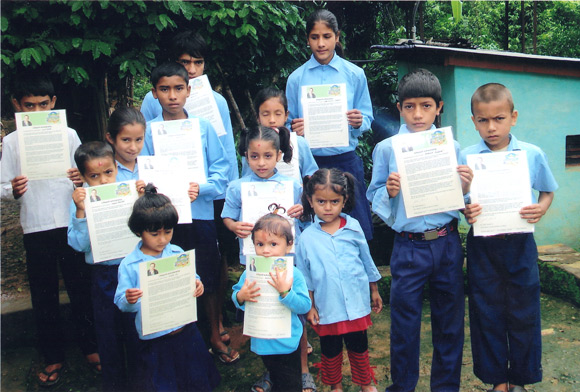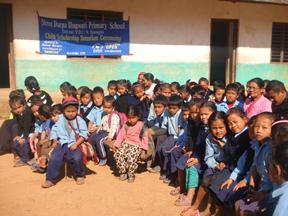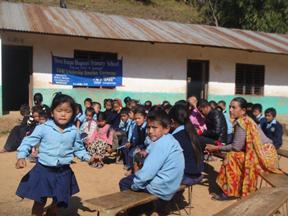 The children in Kalimati, Nepal, have recieved this years' stipendium.
Creating SMILES – bulding the Nation i Kalimati is LifePorts latest charity project. We help young people to help them selves and their villages through creating an infrastructure for better living standards. LifePort help with toilets, solar panels and electricity in the homes. If you want to help through the project, send an email to lifeport@telia.com.
Read more about the project Creating SMILES.
Below can you see a a few of the children that has received help from the Sancho-fund. It gives financial means to those children that has trouble fulfilling their education due to poverty or sickness among themselves or within the family. For these children, and their relatives, the Sancho fund has made a great difference!
In their mother tongue, "sancho" means feel better
Bishnu Shrestha Father's name: Man Bahadur Shrestha
Mother's name: Mother's Name
Class 04, Age 10

Family status: Last year they had a small tea shop. Now, both of the couple works to carry sands on their back. Bishnu Shrestha is very talented in studying so last year she was in class 1 but now she has been upgraded to class 3. Her father is around 50. She has one younger brother.

Ganga Shrestha Father's name: Dhan Bahadur Shrestha
Mother's name: Basanti Shrestha
Class 07, Age 16

Family status: The father has been lost in western Asia. The mother works as a maid but both her legs are weak. 3 years ago, by request, one of the organizations payed for surgery on her legs. Now she can walk easily once more. Ganga Shrestha has two siblings - one sister and one brother.

Nishan Adhikari Father's name: Dambar Bahadur Adhikari
Mother's name: Meena Adhikari
Class 02, Age 9

Family status: The family are farmers. They do not own their land . All the properties was sold to finance the treatment of his father. He has one brother.

Rajkumar B.K. Father's name: Jhapat Bahadur B.K.
Mother's name: Durga B.K. Class 07, Age 14

Family status: Excellent in studies. Parents are not educated and unemployed.

Samundra K.C. Mother's Name: Nanimaya K.c.
Class 06, Age 12

Family status: Unsupported by the father. The mother is analphabetic and lives by the temple. She work as a helper to support the family.
Snow View English Boarding School

Below are some of the students studying at the Snow View English Boarding School.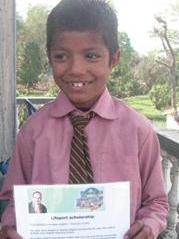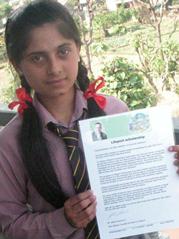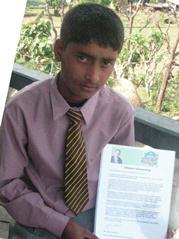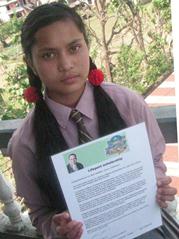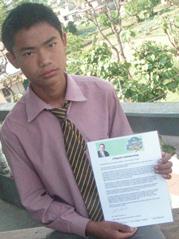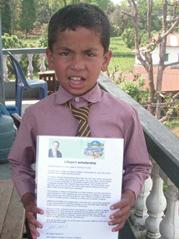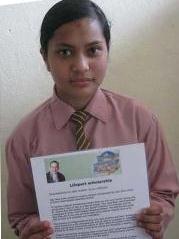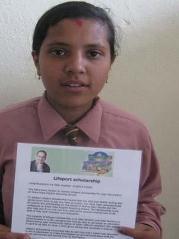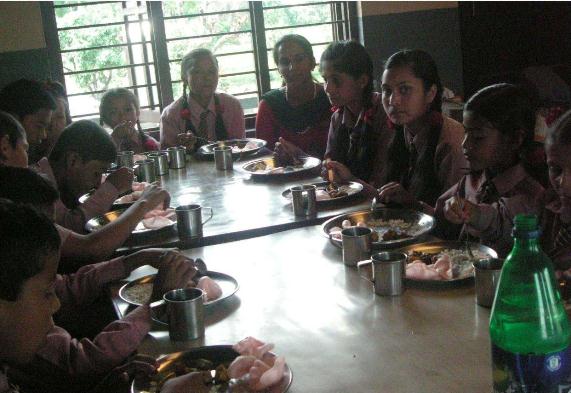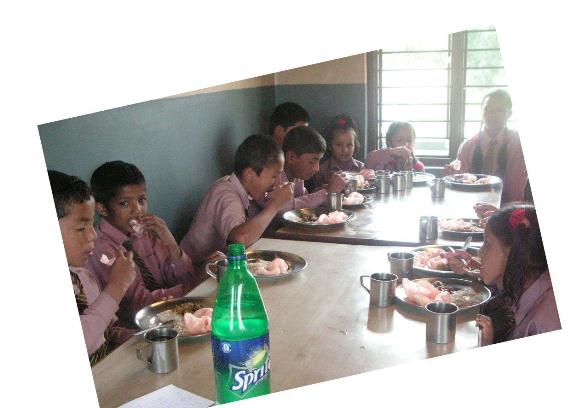 More children


















Images the children have made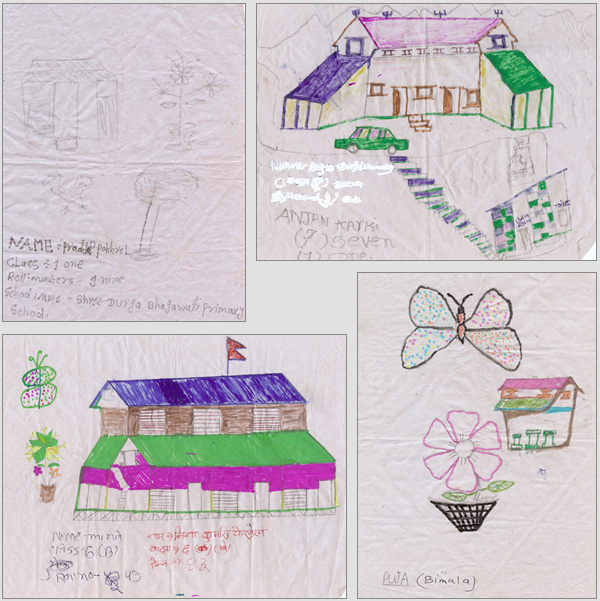 Photos from activities in Nepal